Approved by the Rebel Legion – I look forward to trooping and seeing kids smile with this costume. After being a member of the 501st Legion trooping as a "bad guy" doing good, I look forward to also trooping with the Rebels now.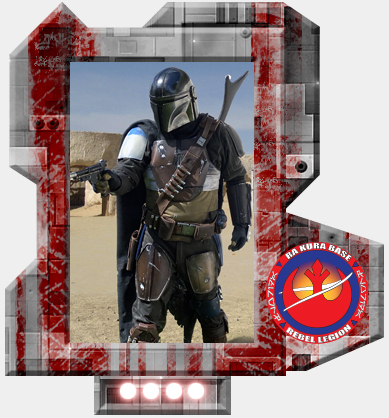 The Mandalorian caught my eye in the very first press release and I knew I had to make a replica of this costume. I had a hunch the series was going to be a hit. My favorite scenes from the original Star Wars (Now called A New Hope) were the gritty planet scenes like the cantina, the Tantoine streets and dock, and the science fiction space wild west feel. I could tell immediately from the description of the series that this is where this character would live and his story be told. I loved the gritty beat up nature of this costume because it told a story. Each part was from different armor sets and the damage they held told you immediately that this was a survivor.
I started making the first helmet right away from the single press photo that had been released. Since that time I have modeled up and make 3 more helmets, each one more accurate as we learned more about the small details of its shape.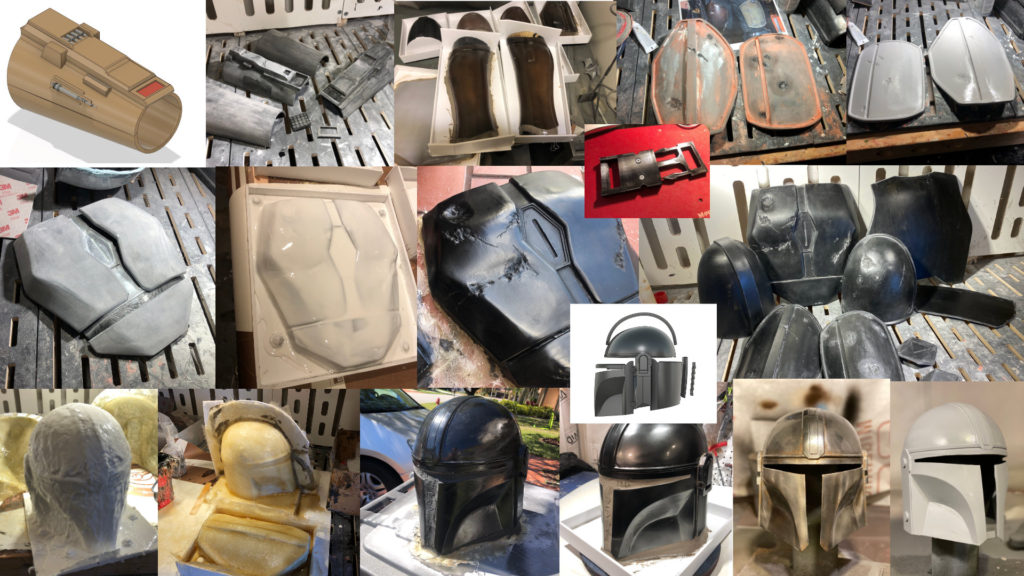 After the release of the first Trailer/Teaser for the show at Star Wars Celebration in Chicago in 2019, and later the showing of a screen used costume at Disney D23 Conference, I had enough information to begin working in Fusion 360 to model up the rest of the armor. While I was working hard on the armor, other builders were working on other aspects of the costume that I would use like the flight suit (from guy who goes by Gwabo Butt on Facebook), the aluminum cylinders (Luke Daley), the great leatherwork on the belt and shoulder harness (Daniel Sines), the rife (Rob Pauza), and the comfortable replica boots (Giovanni Rodriguez). I would like to formally thank these other makers, because without them, the armor I made would not look complete. I also could not have done this without my wife helping me with some of the sewing and fitting. Along the way the costume has been built, rebuilt, and altered as new information came about from both the series itself as well as behind the scenes photos. Even today there are more details I plan on changing as time permits to bring it even closer to the screen used costume.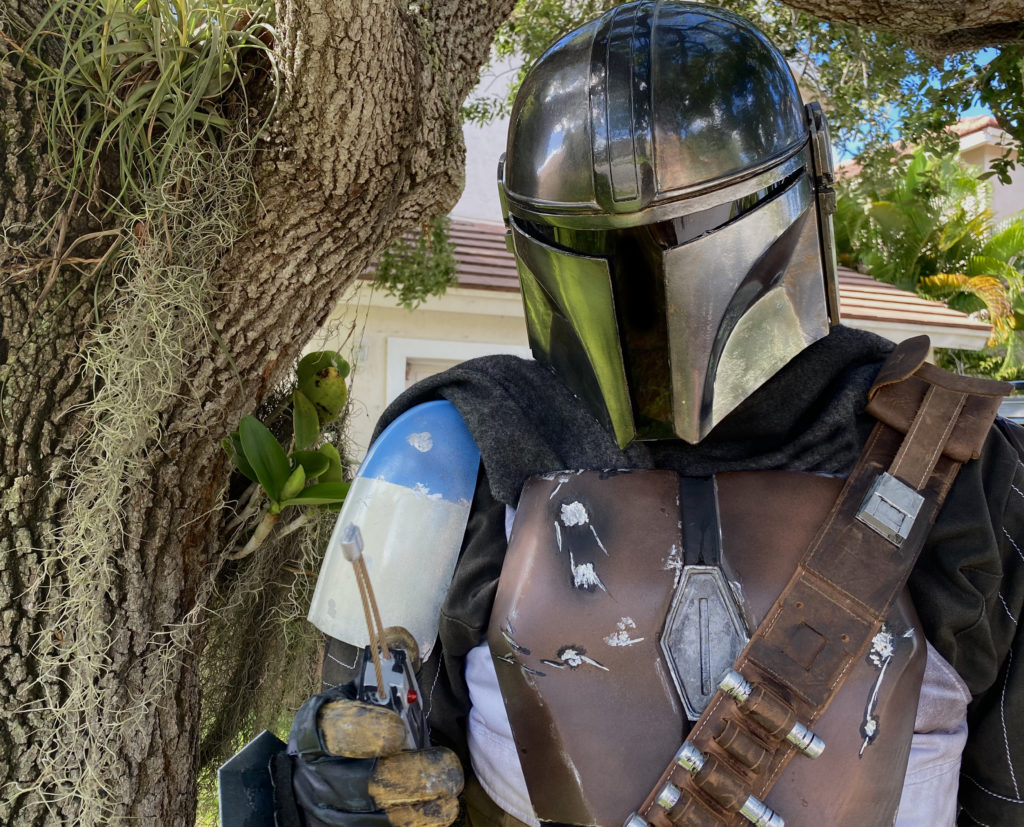 Front View
Left Side View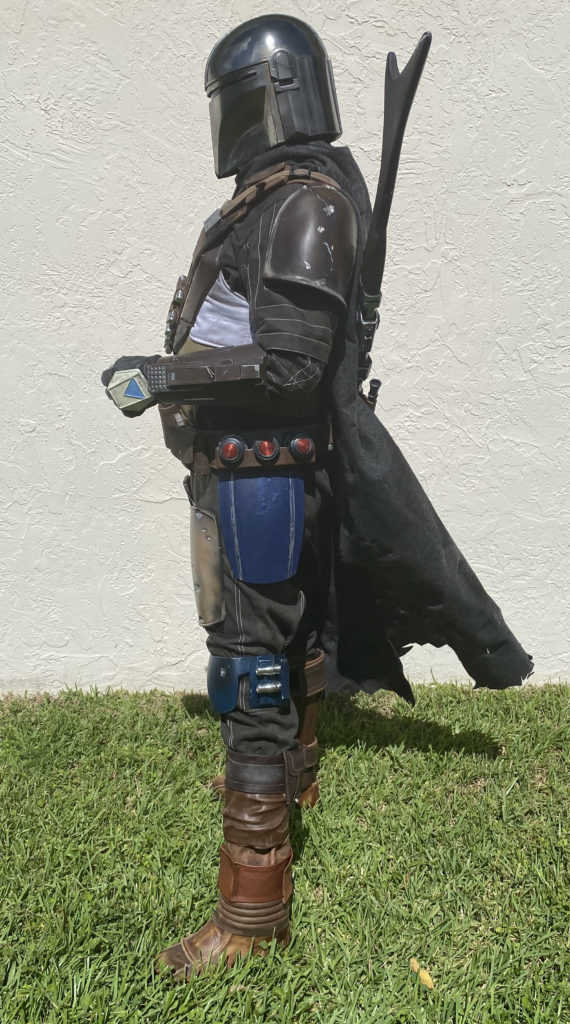 Right Side View
Back with cape and Rifle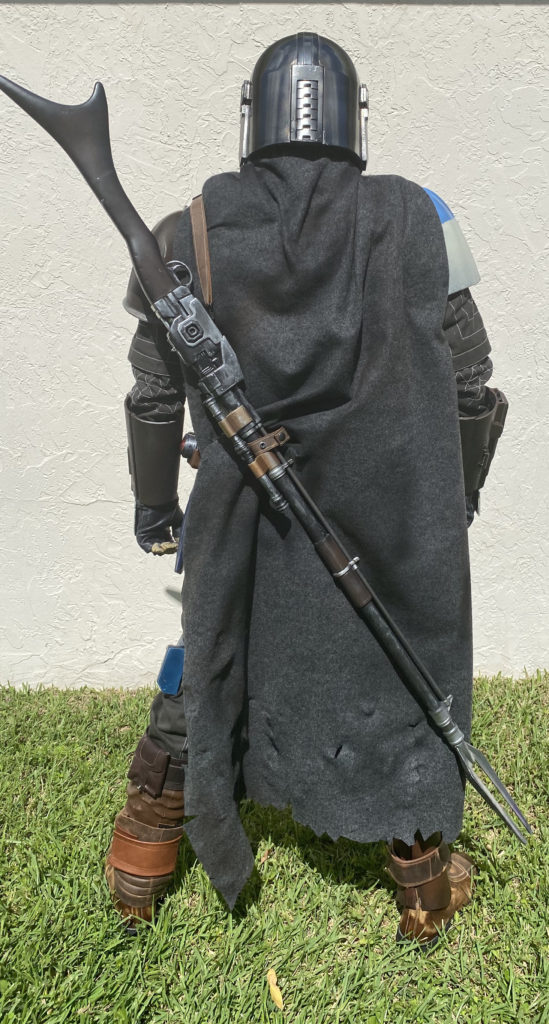 Back Showing Back Armor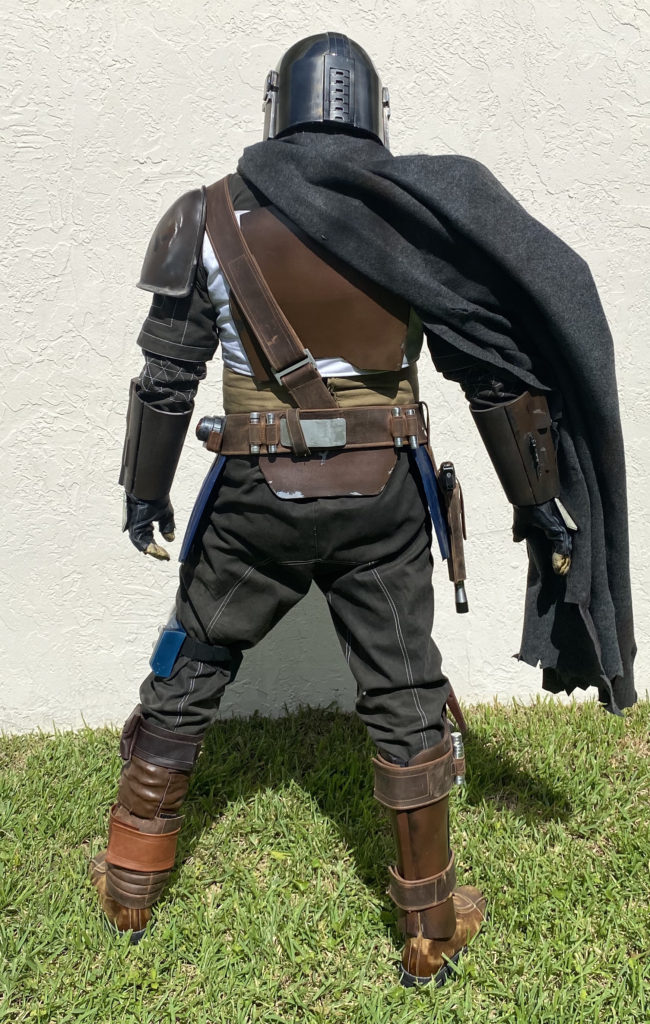 Action Shots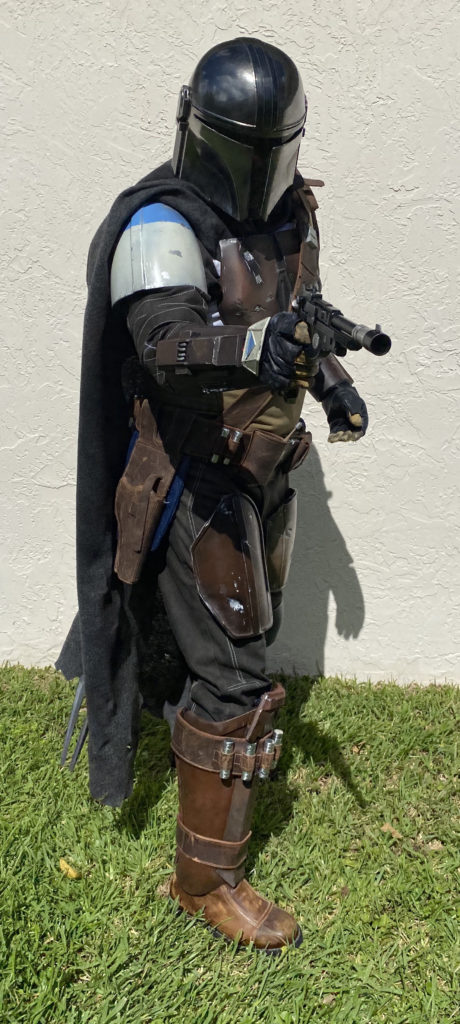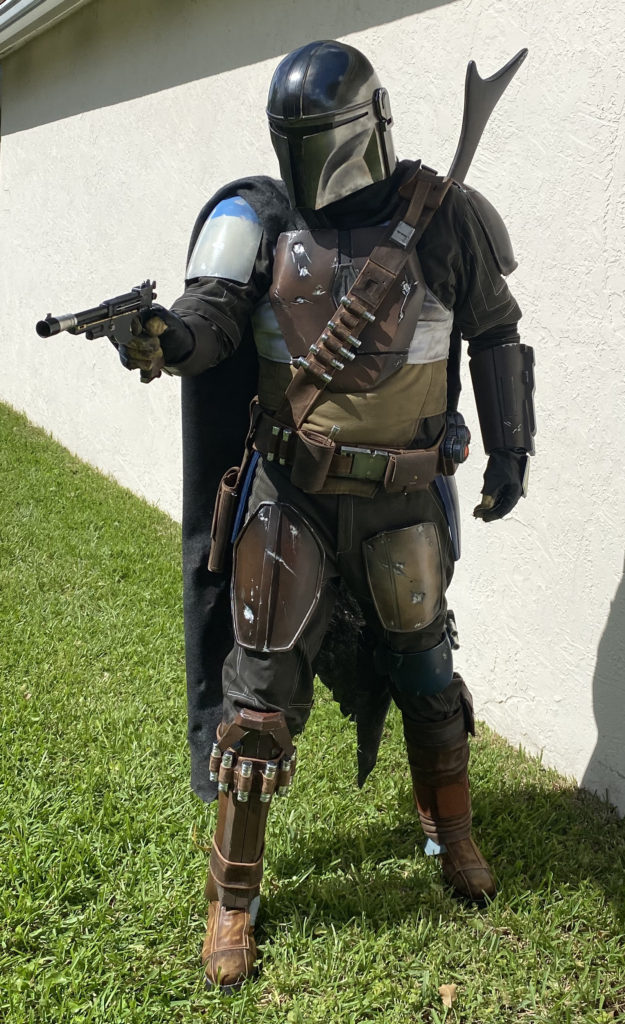 Composited together with Disney supplied "Zoom Background"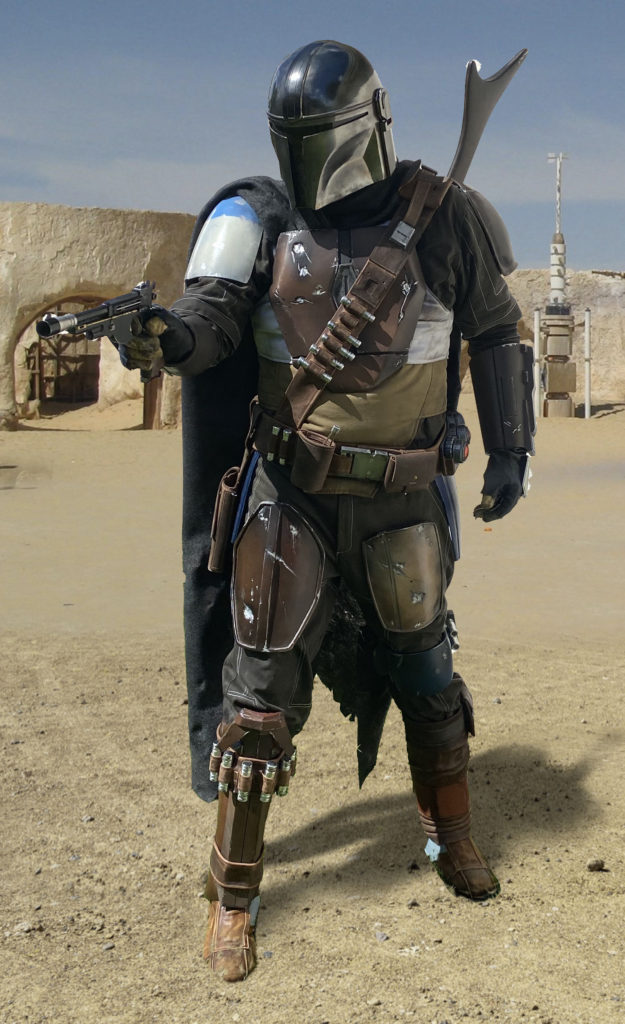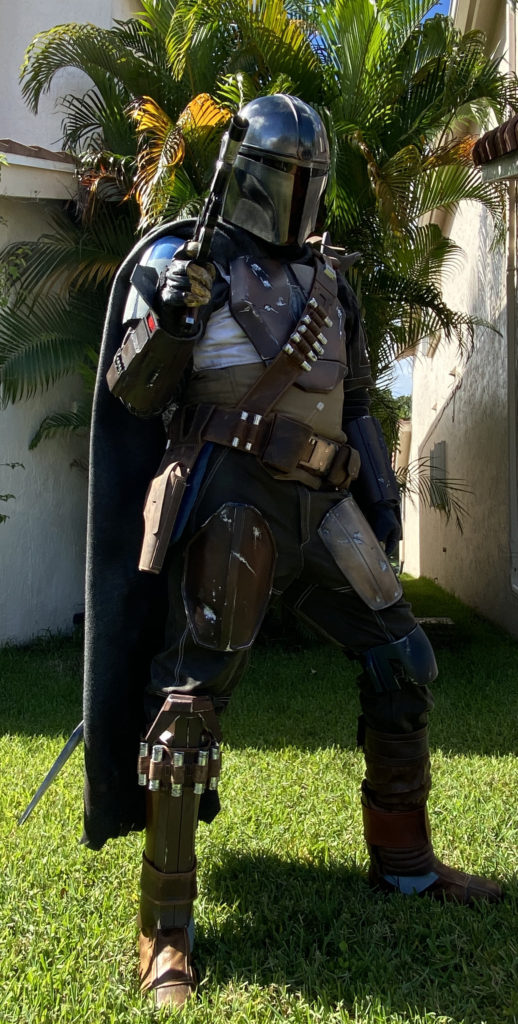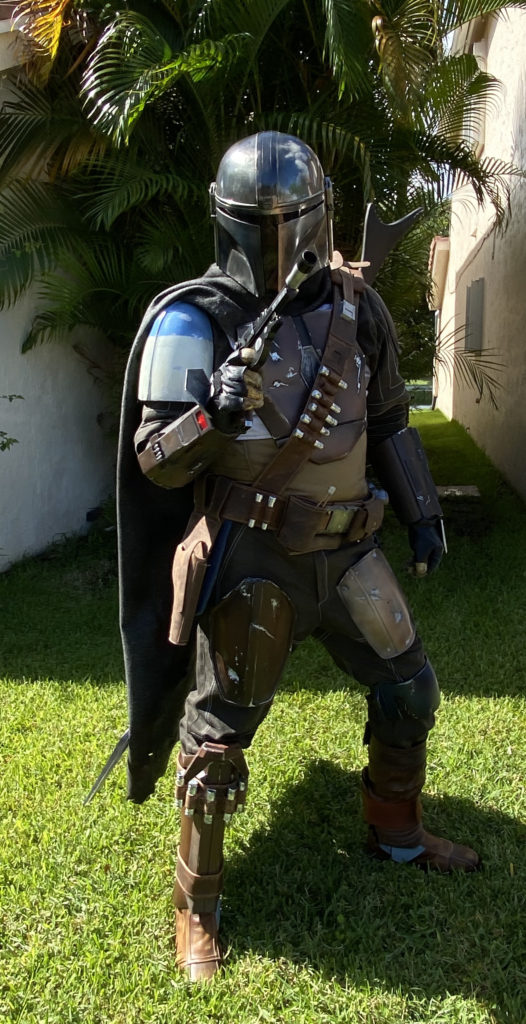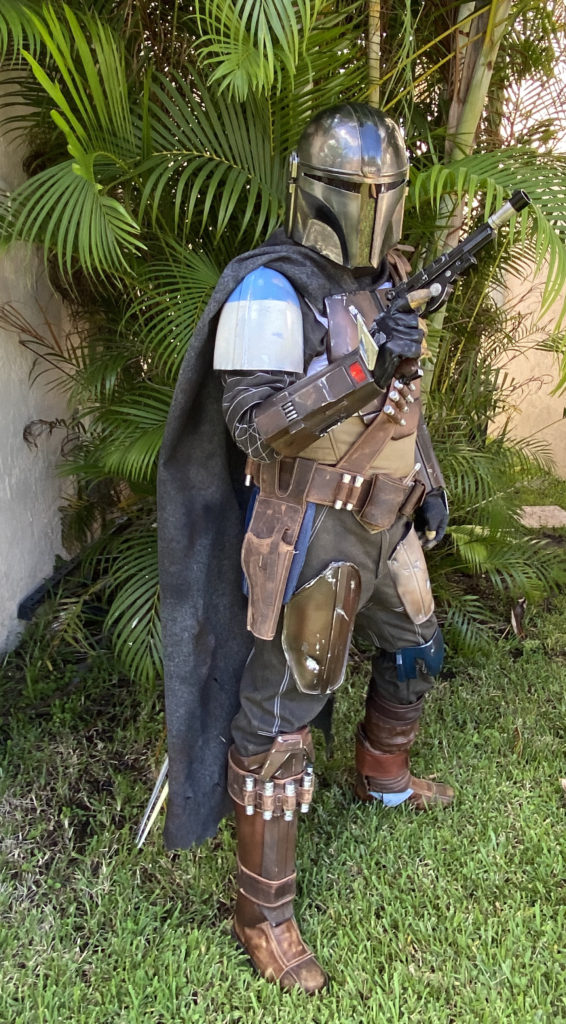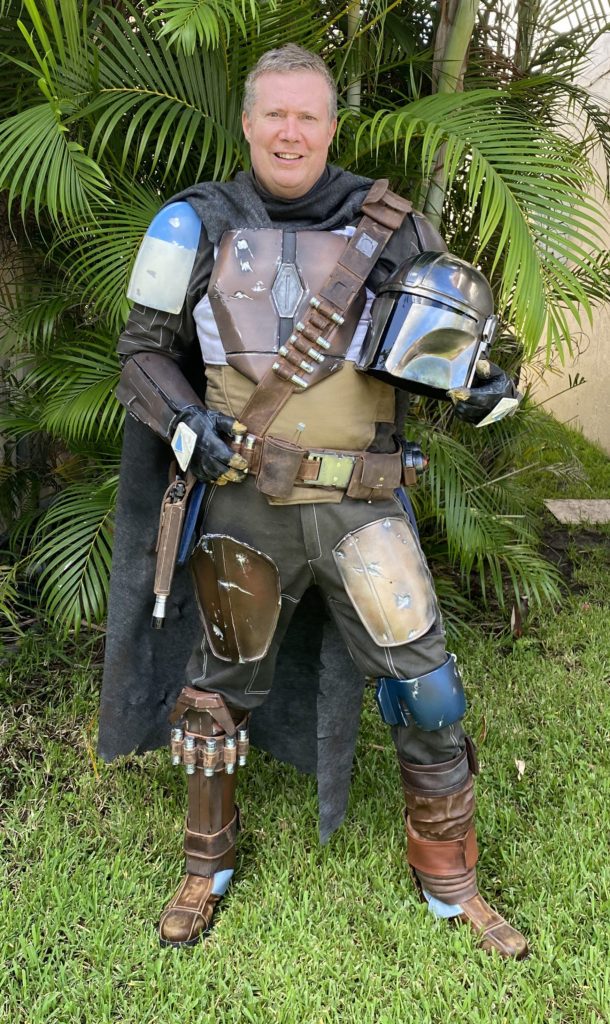 The individual parts and reference photos of screen used costume
The gauntlets and gloves reference photo taken and Disney's D23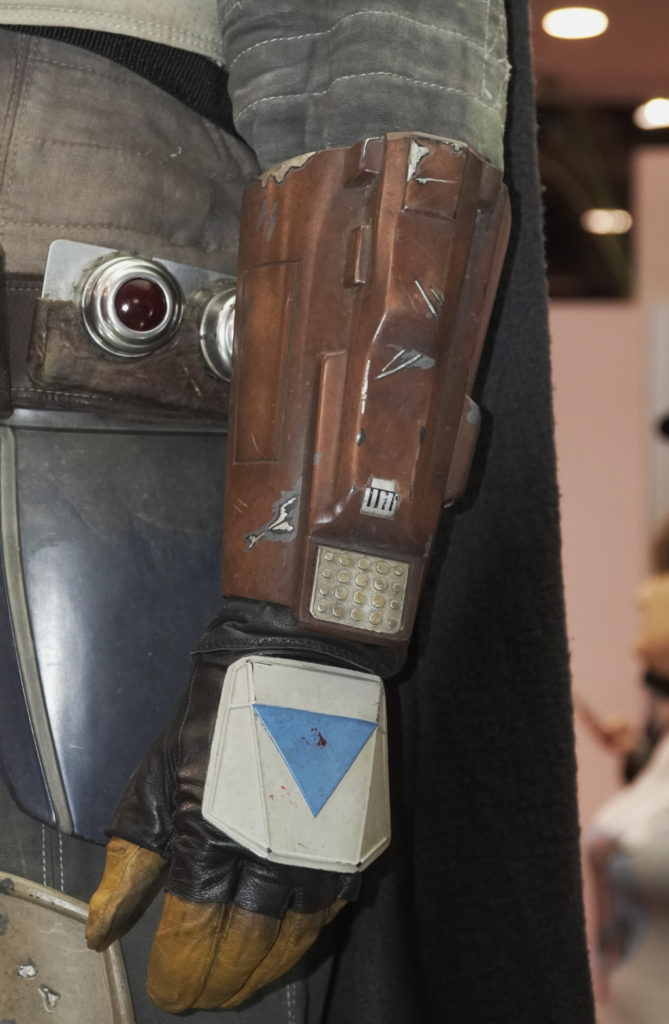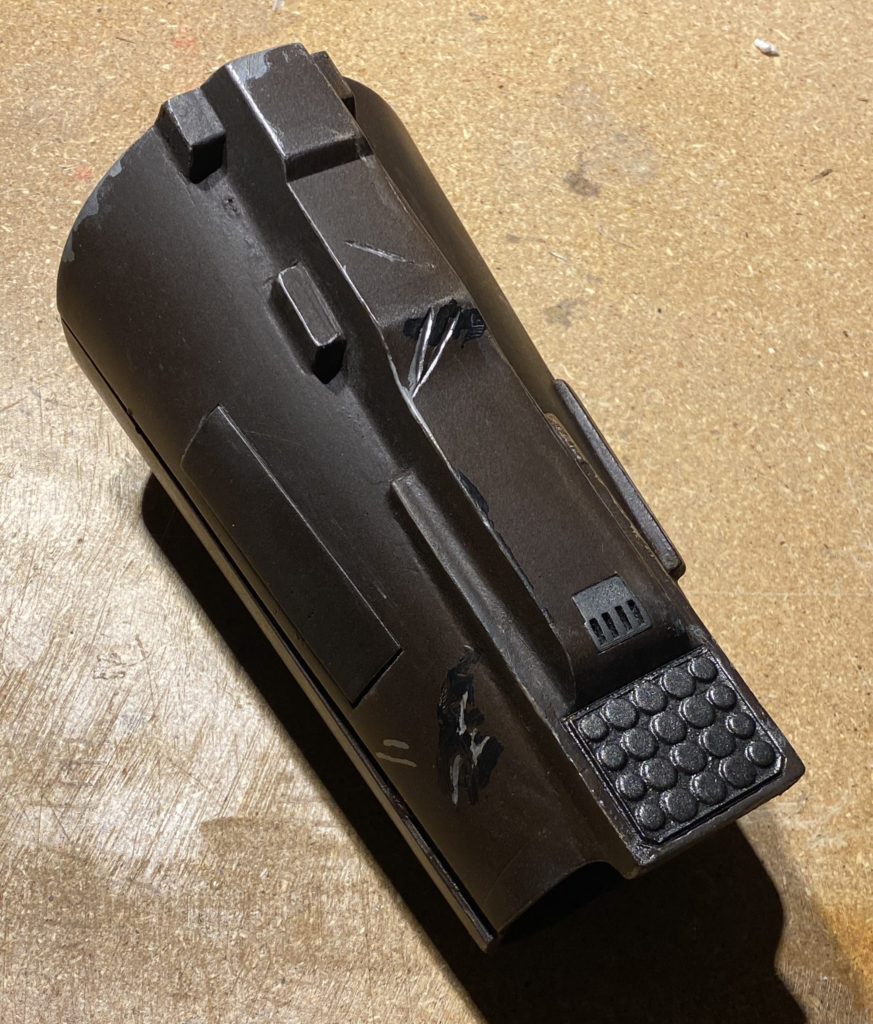 Reference photo used for right gauntlet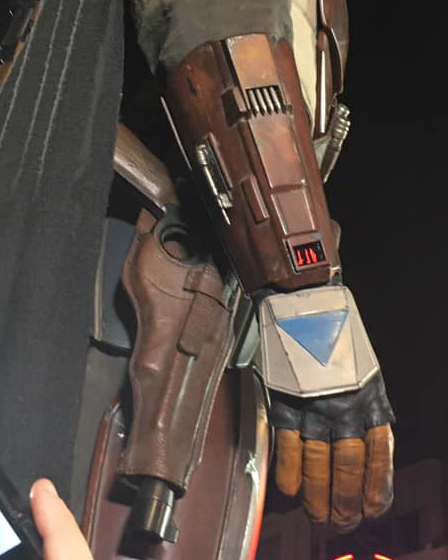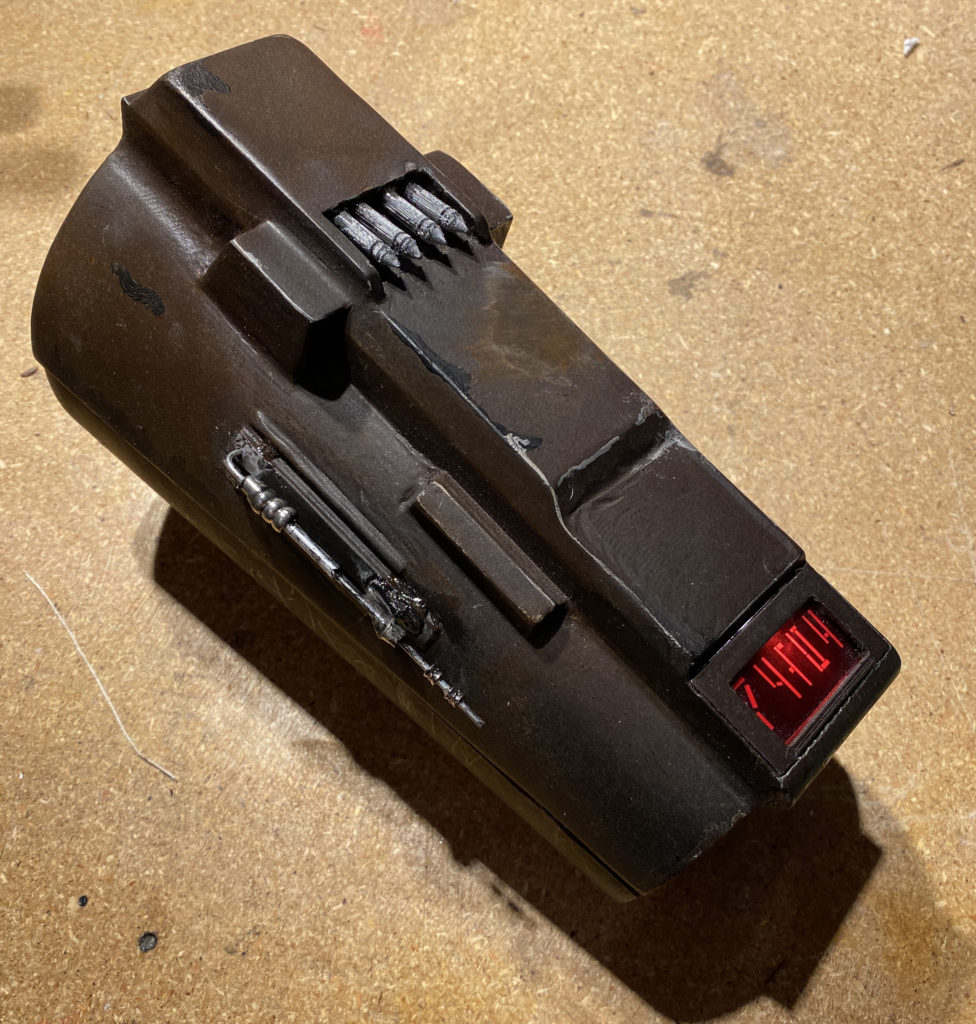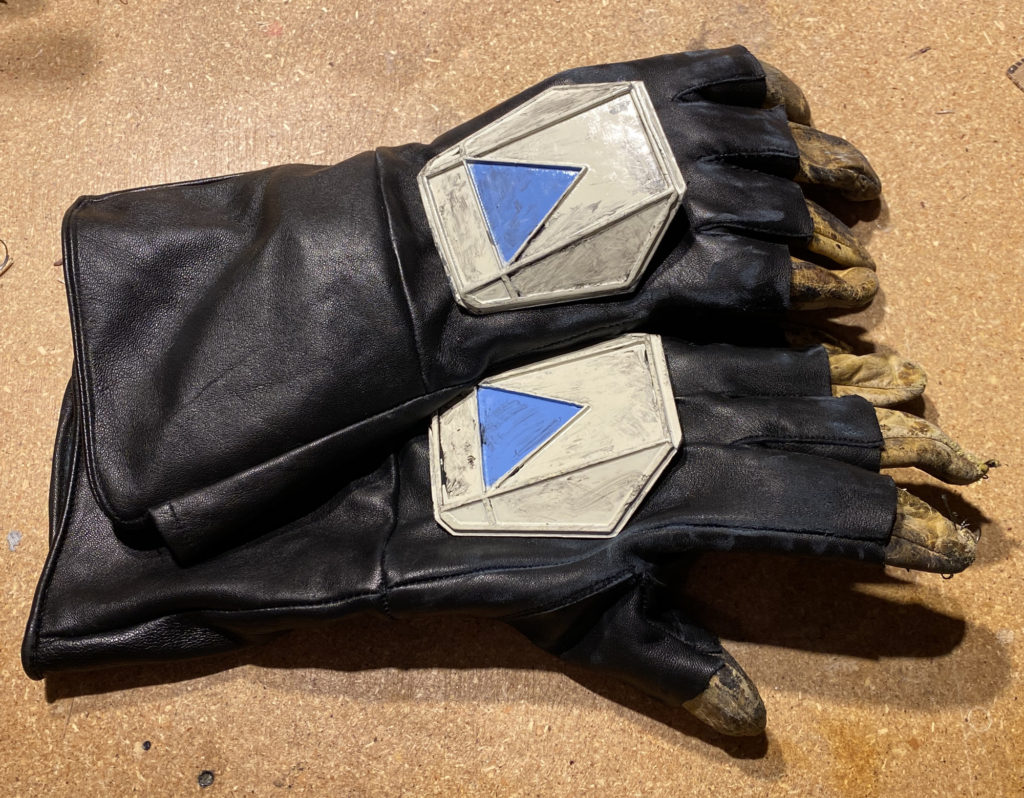 The Belt and Chest Armor
Reference photo for the belt and chest peice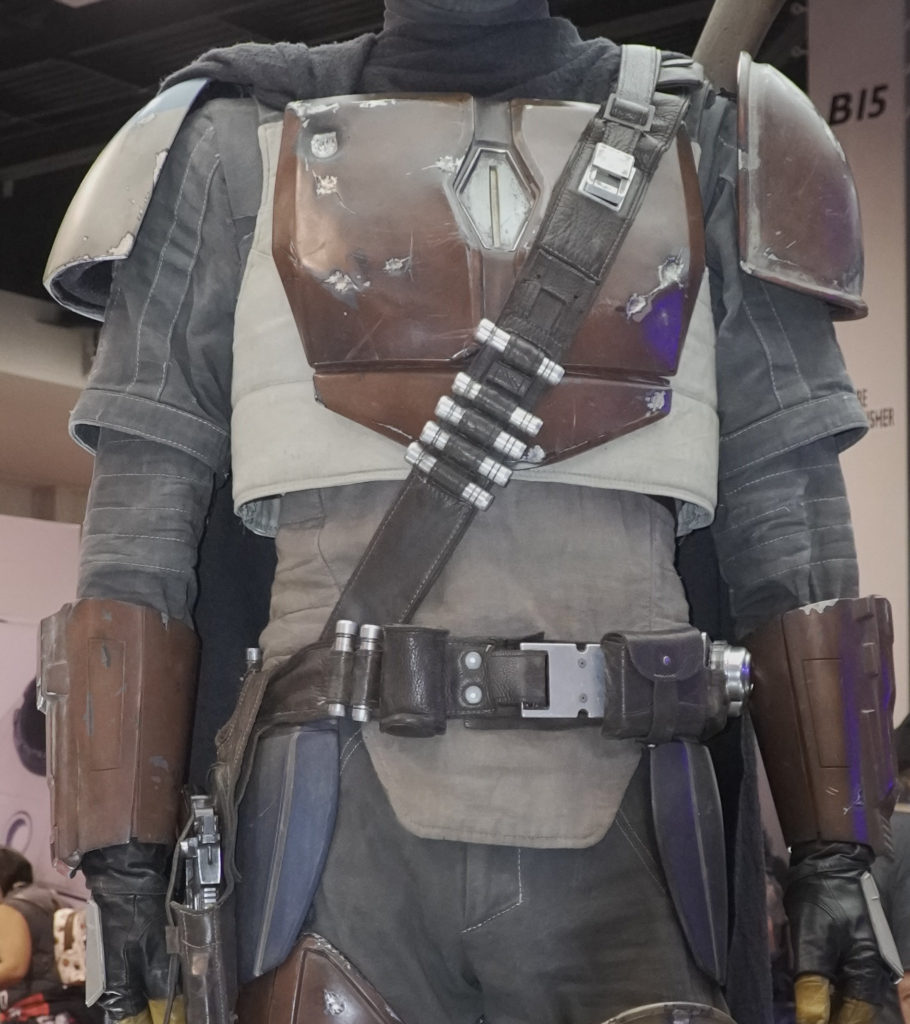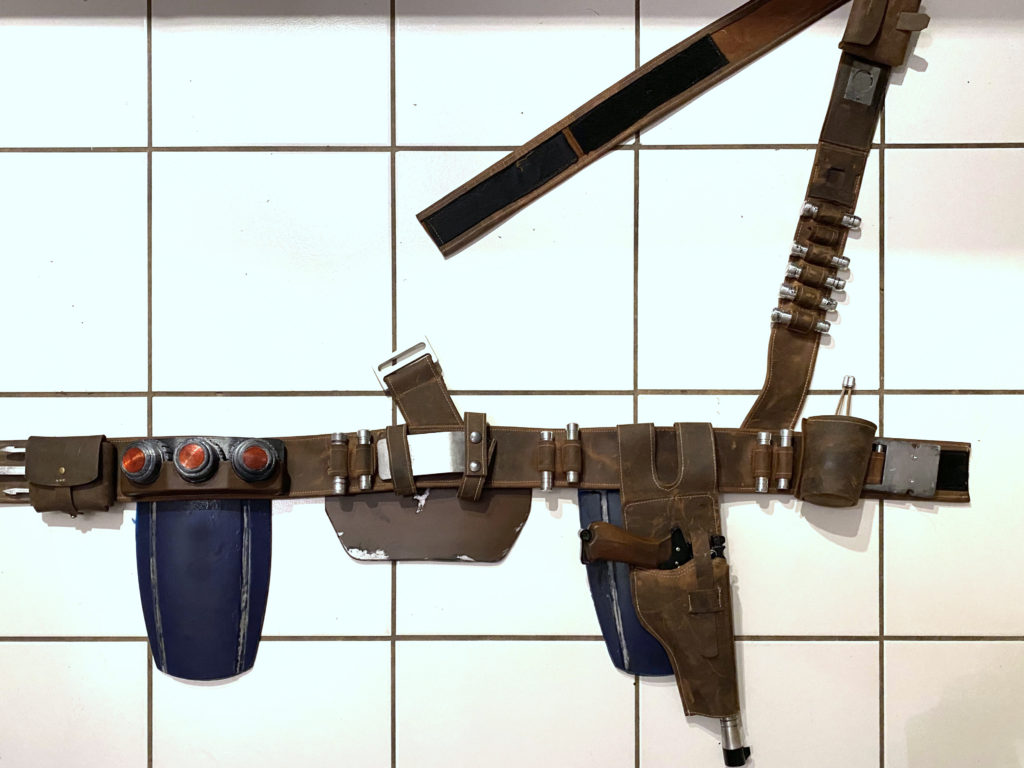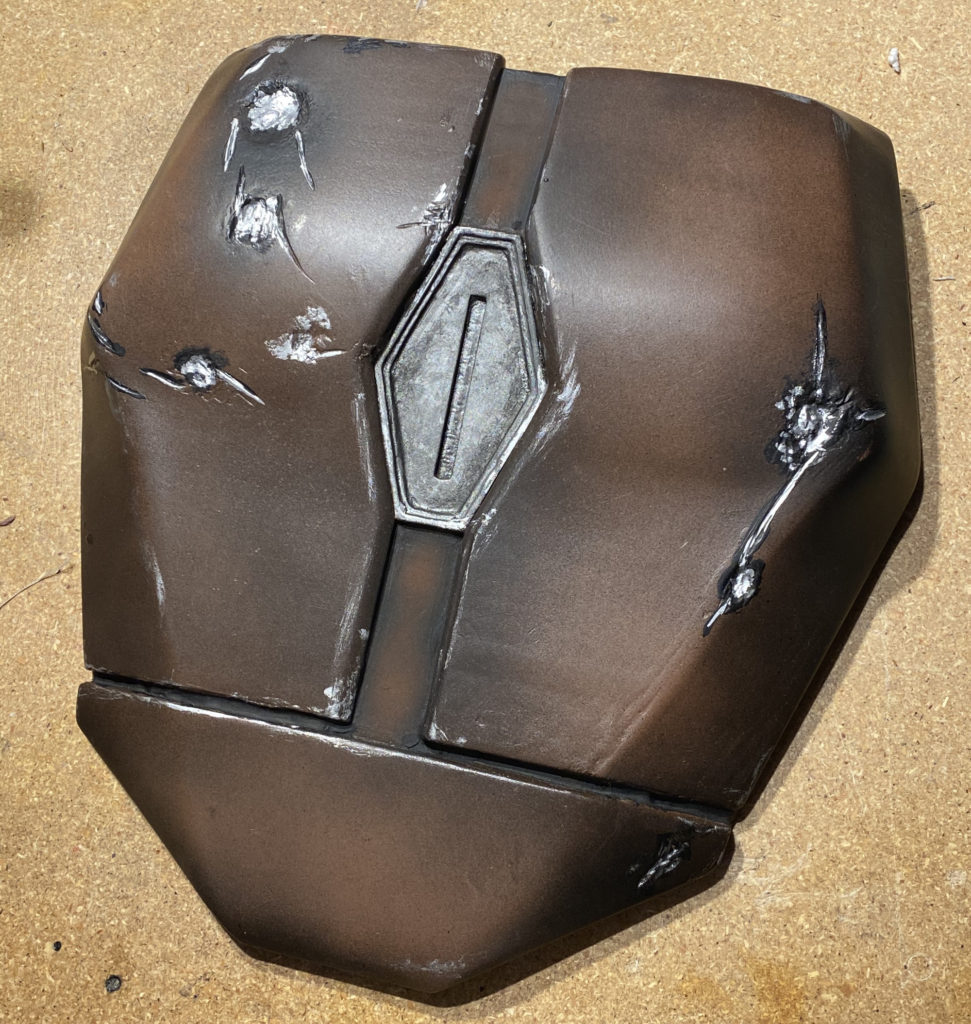 The Shoulder Bells
Left shoulder reference from Disney D23 photos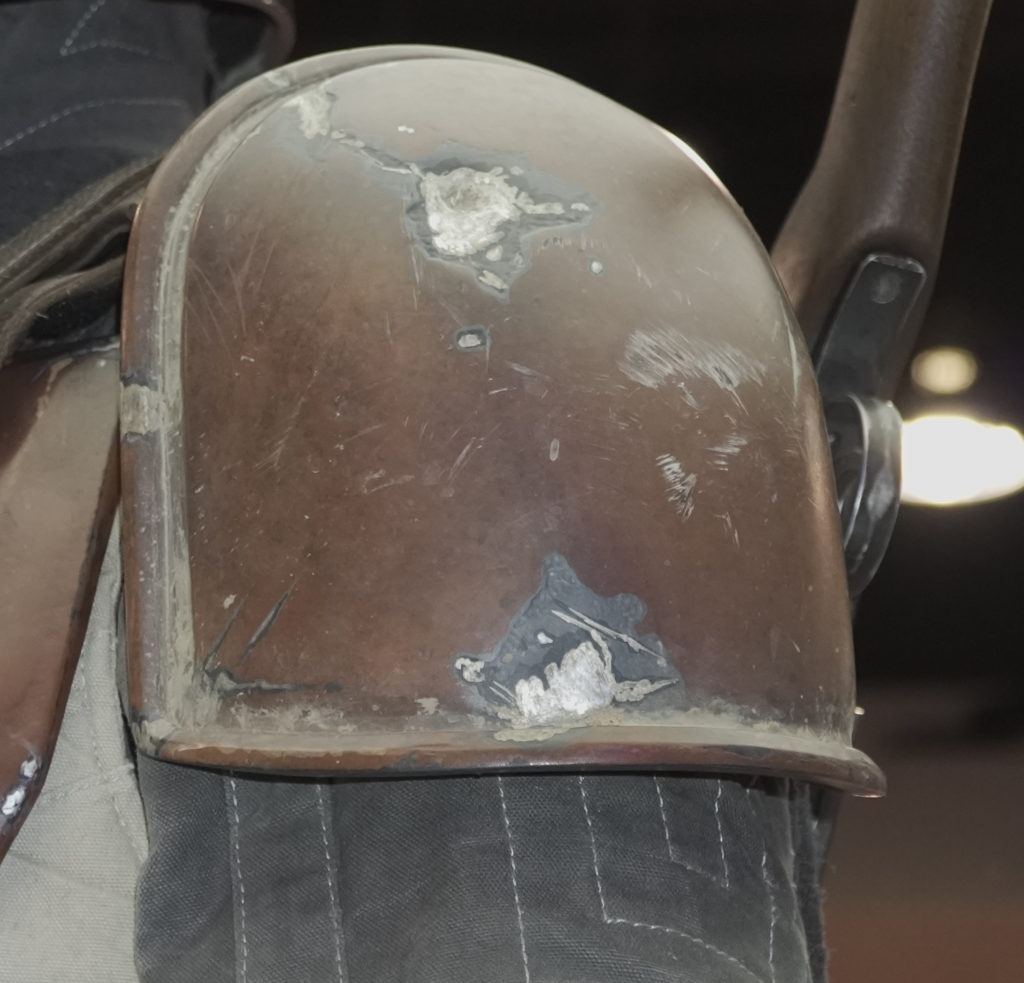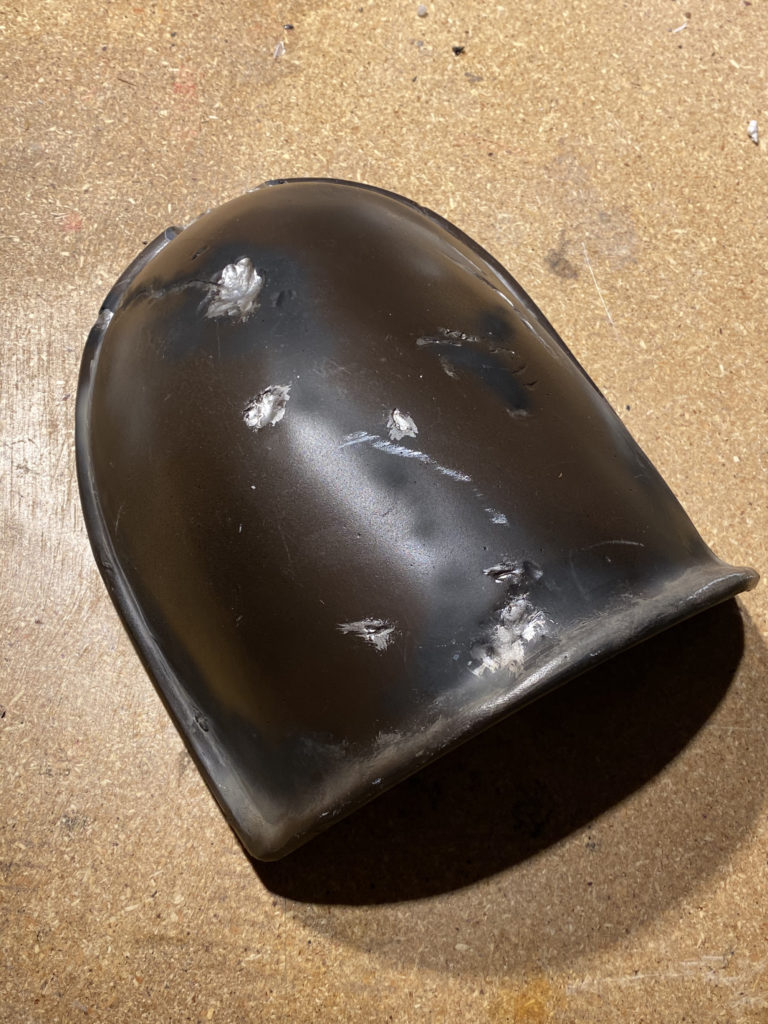 Right shoulder reference photo from Disney D23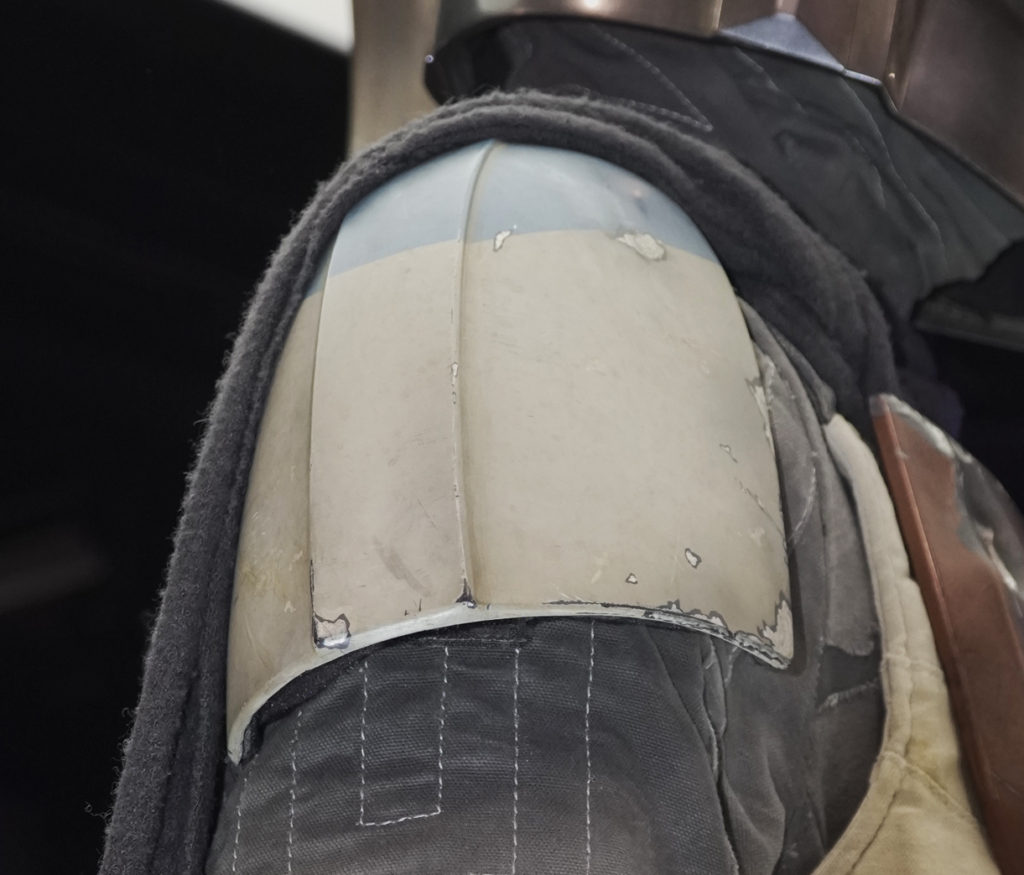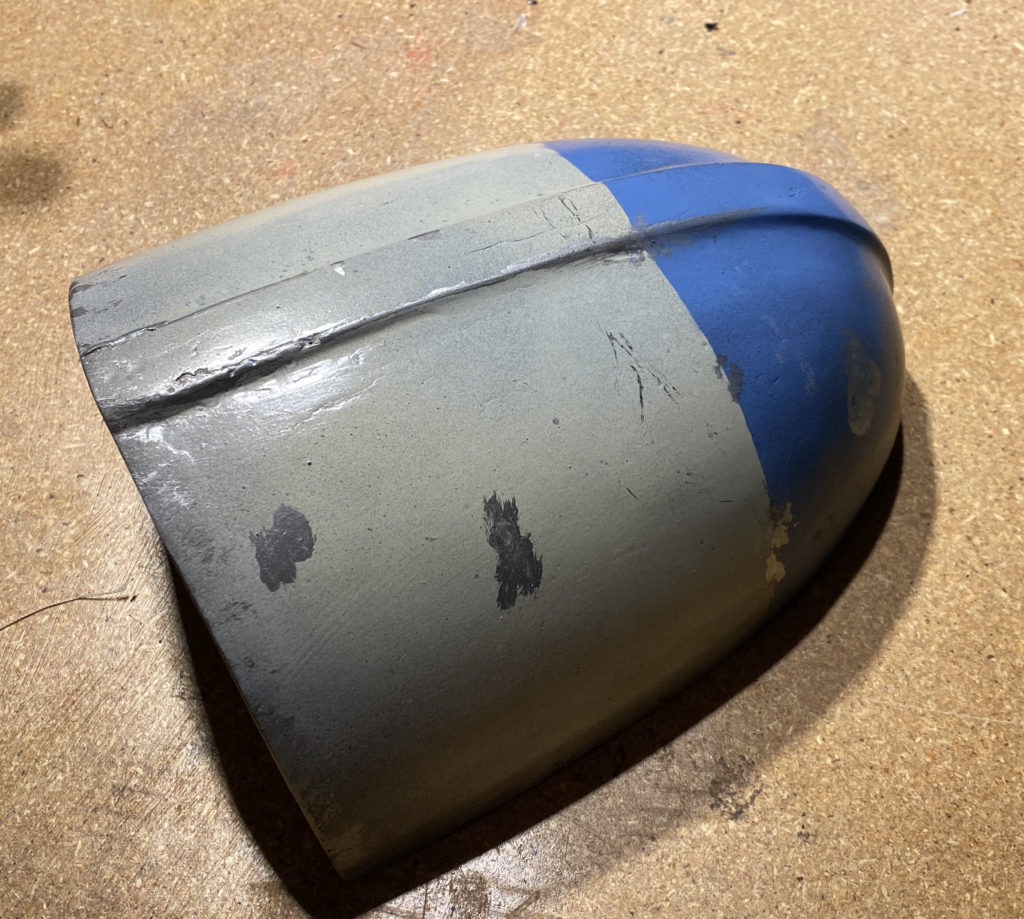 Thigh Armor
Reference photo from Disney D23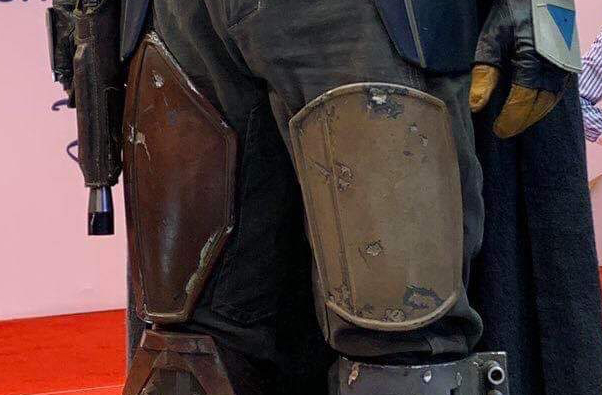 Reference photo from Mando premiere of thigh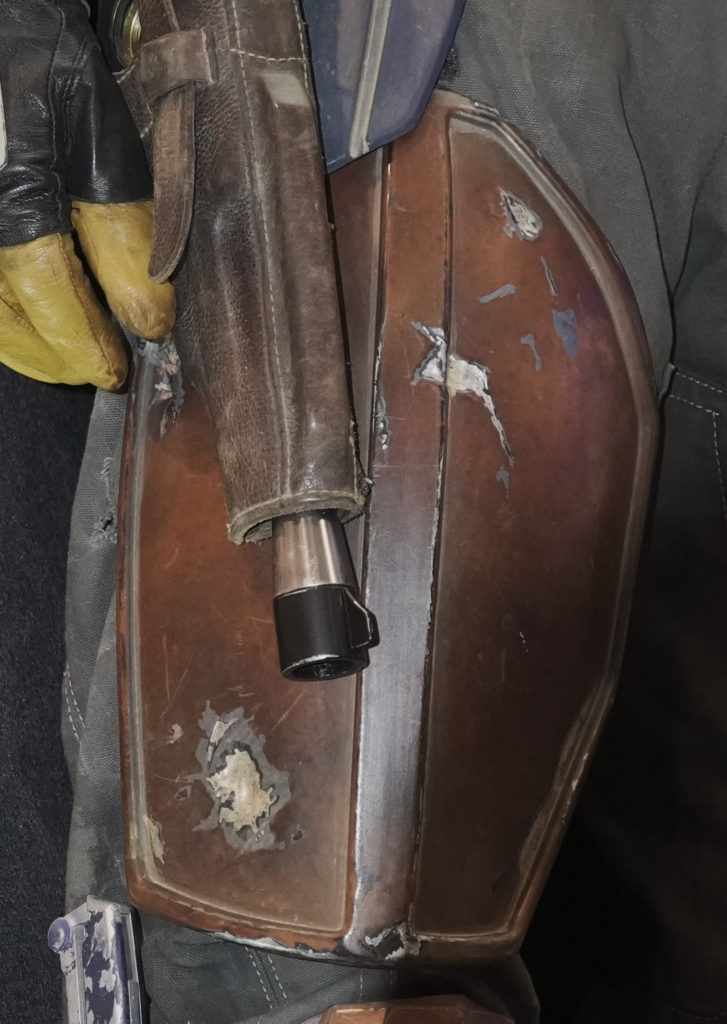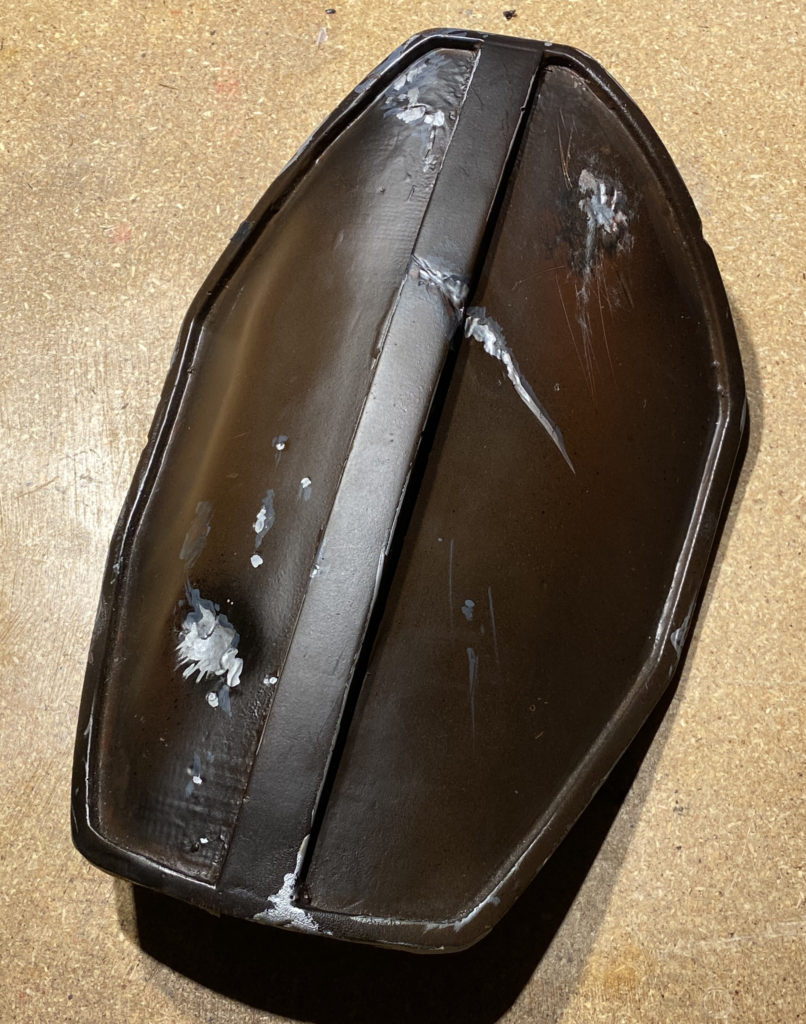 Legs
Reference photo from Disney D23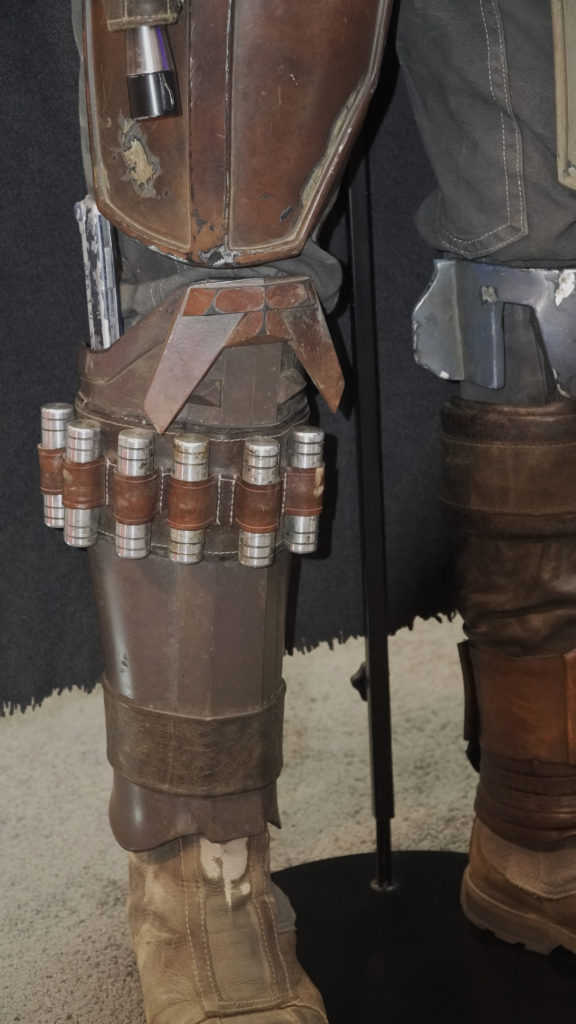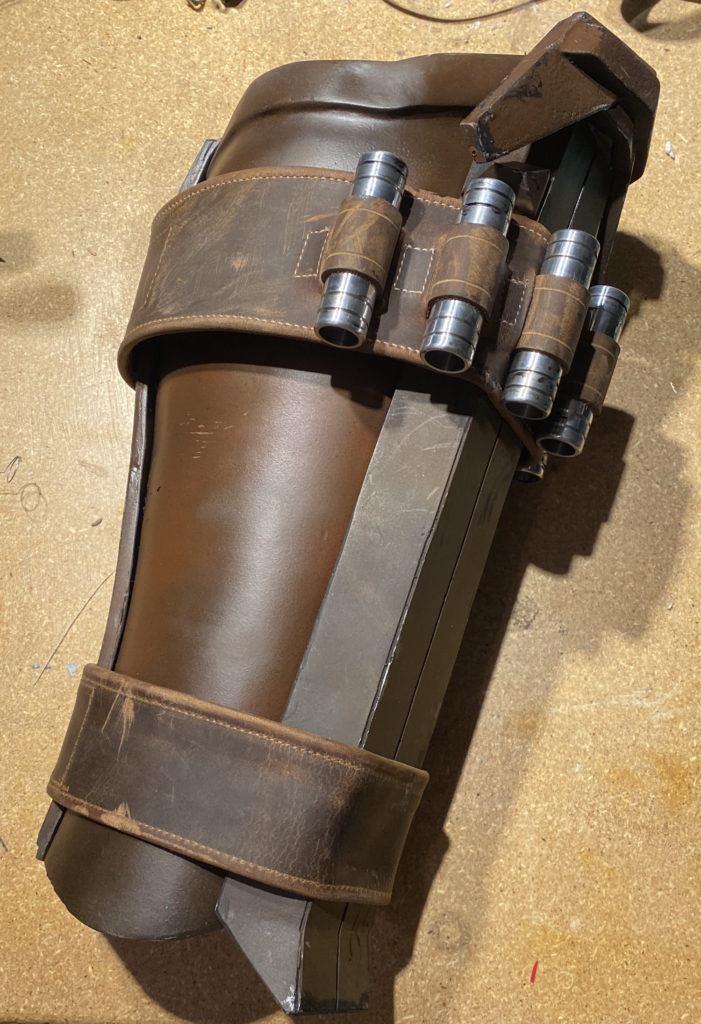 Left leg and knee reference from Disney D23